BIM: A NEW SATECO SERVICE TO SIMPLIFY BUILDING LAYOUTS
Streamlining construction is a key issue for all professionals in the construction industry. As a major player in the French construction industry, Sateco is moving into BIM and is actively participating in this process by offering its users a 2D and 3D version of its materials, compatible with REVIT software.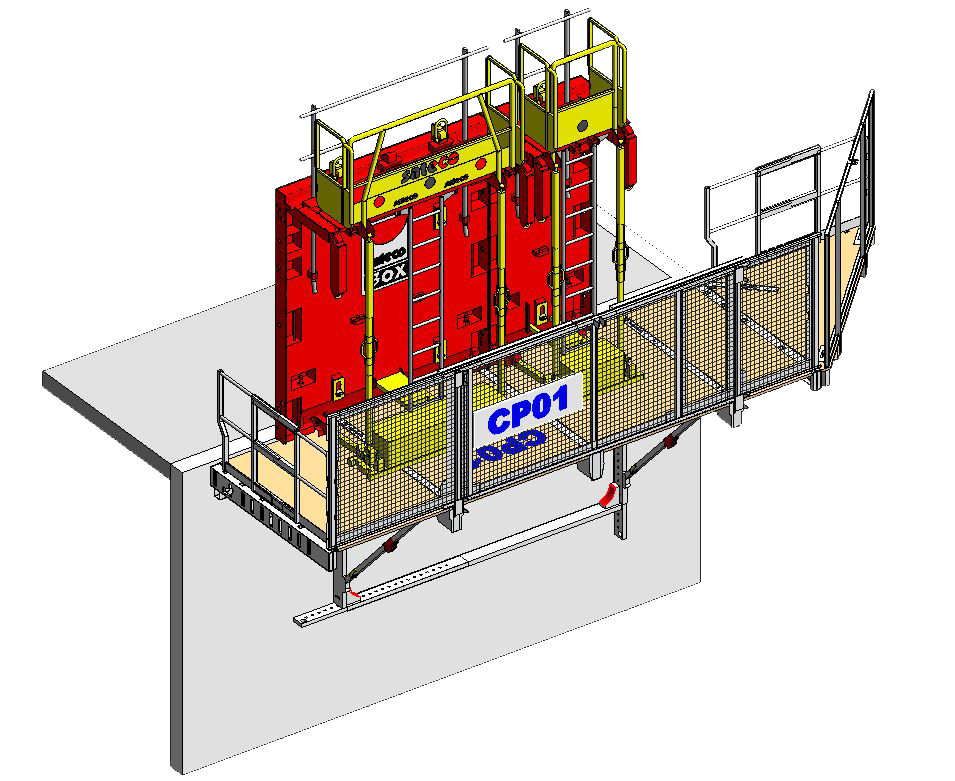 BIM (Building Information Modelling): more than just a technology, it's a new step towards collaborative work
BIM stands for Building Information Modelling. Practically speaking, this means offering a 3D parametric digital model containing intelligent, reliable and structured data, and sharing it throughout the life of a building or infrastructure, from design to demolition.
Above all, it is a working method centred on collaboration: by sharing these digital elements, all those involved in a project can collaborate, analyse, control, visualize and above all share.

The objective is therefore clear: to achieve better quality design, with real-time control of construction costs and project progress.
" We have a world to build. And to be more effective, we need to build it together. "
Sateco's BIM: a major development for formwork
Sateco's BIM offer has been designed as a means of streamlining and time saving for its clients.
Sateco now provides all its users with a library of BIM tools for the PTE-C cantilevered work platform, the P3D platform and for the SC 1015 BOX and BOX RS panel, with full configuration of the objects and incorporation of the product's physical limits (minimum and maximum).
"Our lightweight and highly realistic 3D files now make it easy to design the layout of the building and all the related equipment in an optimal way, even when the building is big," says Patrick Micheneau, Sateco's Technical Director
By offering the possibility of zooming in on the complex parts of a building, our tool/version 1 helps to implement and prepare the concrete panel and "The possibility of switching quickly between 2D and 3D, as well as the creation of automatic sections, result in considerable time savings", adds Patrick Micheneau. In addition, using a layout with Sateco objects, you can edit the complete nomenclature, including peripheral accessories. Finally, the simplified extraction of layout plans allows you to schedule work for your fleet of equipment, in anticipation of deliveries.
REVIT software integration and familiarization helping users exploit the full potential of BIM
To help user clients become fully competent in the BIM approach, Sateco supplements its system with demonstration and instruction sessions on Sateco's BIM tools with REVIT software.
Indeed, in order to exploit the full potential of this new service, it is essential that major construction companies integrate it into their existing systems and take ownership: Sateco therefore relies on its operational vision and solid hands-on culture to provide complete and applicable solutions, for immediate results.
How to access the Sateco BIM offer?
The complete BIM library can be downloaded from the extranet with the code and customer email address. The user then has access for a rapid and easy download.
In addition, to better understand the tool, full instructions are also available for download and the hotline is open, free of charge, from 8:30 am to 5:30 pm (CET) - five days a week.