R&D: INNOVATION IS IN THE HEART OF OUR ENGAGEMENTS
With 50 years of experience in construction and industry, SATECO can rely on an efficient R&D Department to keep innovating and stay in advance on the market.
Invest in the Research and the Development to optimize its customers worksites.
Everyday, Sateco truthfully and faithfully tries to improve the work conditions of the users with severals aims :

- launching on the market new tools useful for the construction

- improving the ergonomy of its equipments (formworks, safety, prefabrication,...)

- reinforcing the safety on the worksites.


A dynamic contribution oriented on modernization
Research and innovation are the moto of the corporate culture of Sateco. Since 2007, when the new President, François GUILLOTEAU arrived, many investments have fastened the company development (around 1.5M/year over the last 5 years).

Thanks to this modernization, Sateco is today a competitive company, offering adapted solutions to the worksites evolutions : deadline shortenings, costs optimization, materials evolution...
Sateco team dedicated to R&D
On the whole, more than 20 people work for innovation : engineers, technicians of Design Office, Methods technicians,...

To develop the innovative approaches and answer precisely to special requests of tailored projects, Sateco teams enjoy at work with the most up to date technological tools and latest generation IT equipment (CAO, CRM, Concept 3D,...)
Significant innovations and many patents
Since 2009, Sateco has deposited 60 patents, or an average of 10 new conceptions per year!
All these equipments and added accessories were created by Sateco in order to optimize alltogether ergonomics, safety and productivity on its customers worksites.
Few examples of Sateco innovations: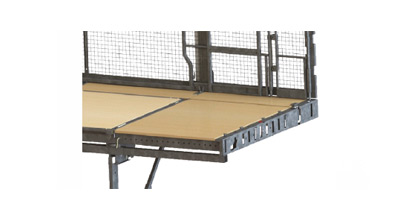 Composite Blade Floor
Sateco is the unique manufacturer on the market to propose floors of working platforms in composite materials : the innnovation is rewarded by the label " Construction Award by the professionnals" in 2013. It is waterproof, UV rays resistant. It is a lasting and safe alternative to replace plywood.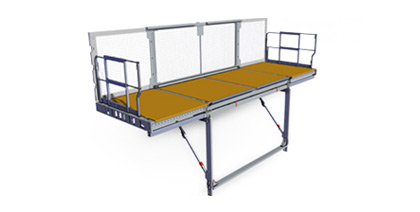 PTE platform : a new working platform
After showing the first prototype of its corbelled working platform at the 2012 Intermat Exhibition, Sateco has worked very hard to install the PTE platform on large scale worksite from November 2012 : we are proud to be reactive in this exclusive conception, a symbol of technical performances, safety and comfort at use.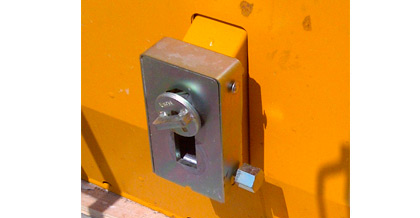 Detensioning spacer unit
Included to the generation of SC 1015 box SATECO shutter, the detensioning spacer unit was designed, developped and patented to guarantee time savings when shuttering and unshuttering. This exclusive conception was "awarded construction product by the professionals" in 2014. Thanks to this tool and the lateral nut that will release the concrete pressure, the user can remove the tightening rod between the shutters without any efforts.