FORMWORK AND SAFETY MATERIAL RENTAL
Sateco is the only formwork manufacturer in France with a yard of material dedicated to rental, 41 000sqm of formworks and more than 10kms of safety platforms ready to leave for worksites, indeed.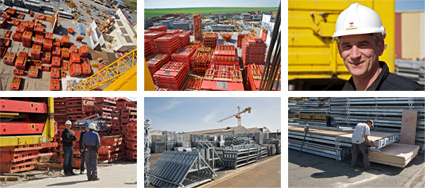 To know more,
about our rental offers,
rates and materials available
PLEASE CONTACT SATECO SERVICES TEAM
Sateco Services Team : a unique offer in France
The full range of Sateco products, formworks and safety is available for rental, brand new or refurbished on our internal maintenance line (Maillé site 86). The refurbishing steps are : high pressure washing, checking and repairing the formworking surface and accessories, and if necessary re-painting to deliver perfect equipments to our customers.
Each product is checked in conformity with the current standards and all the defective parts are replaced by new ones.

Frédéric BERNIERGeneral Manager
To keep improving the services and meet all the demands of its customers, Sateco invests each year 3M€ in equipment for the renewal of its rental yard.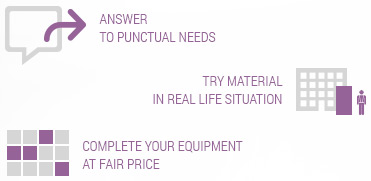 For Sateco, service is a priority : The rental approach is part of all the actions taken to help the customers in their organization and offer their full and interesting propositions.
Discover before invest Sateco Services rental yard answers perfectly to punctual requests in addition to the usual equipment for a given worksite, but it is also a simple and convenient opportunity to test Sateco formwork and safety products in real conditions before investing permanently.