SATECO, SPECIALIST OF FORMWORK AND SAFETY ON WORKSITES
Recognised by the Construction professionnals for its competence on concrete forming and safety on worksite (shutters, platforms, moulds, tailored formworking tools...) Sateco claims today almost 40% of the market share in France.
Designing, manufacturing, selling.
Supplying equipments for the building companies is Sateco main activity. Sateco leads a permanent quest in the construction field with original and innovative conceptionsachieved in France, in its 20 000 sqm production workshop in Mirebeau (Poitou Charentes 86).
Faithful to its values, the company took profit of its experience to preserve its craft "savoir-faire" and develop it on an industrial scale, through this reasonable growth, Sateco is today a competitive company and propose to customers quality offers with reduced delivery and production deadlines.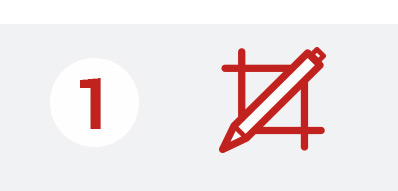 DESIGNING
Thanks to an efficient R&D Dpt, Sateco can develop innovation to optimize the work conditions of the users and improve the productivity on the worksites with :

- new tools (shutters, safety, prefabrication, tailored on demand),
- ergonomics of the equipments is well-defined,
- Reinforcing safety is a daily mission.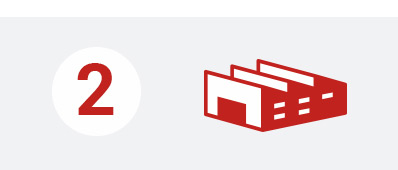 MANUFACTURING
Over and above deadlines respect and prices comptetitiveness, Sateco's priority is the quality of the products with updated equipment and skilled employees.
Over and above the daily controls, the equipments quality is guaranteed by the French Standards and the interactive RFID tags ensure their traceability.

MARKETING
CLOSER TO THE CUSTOMERS' REQUESTS Being closer to the customer is another of Sateco's priority with a repartition of the sale team all over the French territory to advise you and support you before and after your worksite.
PRODUCTS
FORMWORK
A full range of shutter to realize Contruction buildings.

See all Sateco formwork equipments
PRODUCTS
SAFETY
Platforms, podiums, fasteners for worksites safety.

See all Sateco safety equipments
PREFABRICATION
Designing, manufacturing and installing on site moulds and prefabrication slabs.

See all the Sateco prefabrication solutions
AUTRES PRODUCTS
Specific designs with tailored tools (shutters, column formwork and specifics requests).

See all Sateco specific designs
Over and above products ranges, Sateco can design tailored materials for all your intricated projects!
Why choose Sateco for your Construction worksites?

Global vision
Sateco's vision goes beyong the formwork ; we think the worksite on its global view to propose the customer a general and appropriate offer.

Innovation
Sateco formwork materials fully correspond to actual worksites requests, they are previously tested in real work conditions.

Complementarity of the range
All Sateco formworks match together, whatever the type or the generation.

Tailored designs adapted to all worksites
Sateco takes into consideration the special requests of your worksite to offer you 100% adapted solutions, as well for unique constructions, art works or other intricated project.

Personnal assistance by the Design Office
Our team of specialists remain at your disposal to help you and advise on your project, to optimize it till it reaches its achievement.
To understand better...
What is a formwork?
Formwork is temporay steel frame, covered with concrete to prepare the structure of a construction.
The concrete takes the shape of the internal surface of the shutter and can be shaped on the surface to make it look nice when it is visible.
After the concrete got hard and dry, the formwork can be removed : this step during the construction is essential to ensure a solid basis for the foundation and the right achievement for the next steps.
What are the elements to be taken into account to choose a formwork?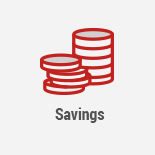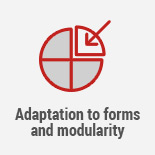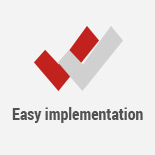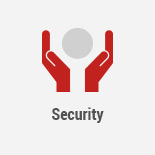 Sateco Construction, large scale worksites
Each year, 1 worksite out of 2 is studied with Sateco material.From simple housing to intricated residential construction or more technical art works, Sateco participates to many projects in France and overseas in collaboration with major construction companies.