Connected Pressure sensors (E-capt)
Sateco received the MAT'D'OR award from construction professionals for his connected pressure sensors: an exclusive conception which get for goal to improve security and productivity in work sites.
What issue? Introduce connected devices in construction world.
The connected pressure sensors built by Sateco are meant for construction work sites, for important height pouring (>7,5m).
The principle? Get details about concrete pressure over formwork are automatically send in live on a tablet, to give the opportunity to the work site leader to follow the pouring and act if necessary.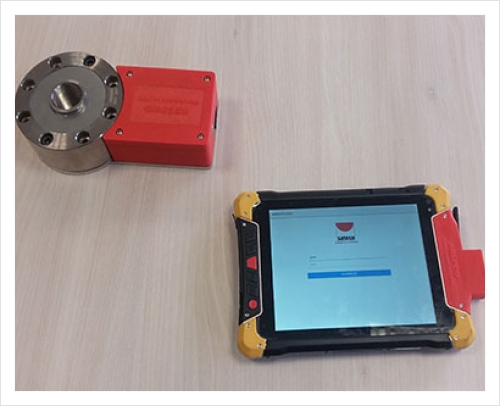 A simple tool, easy to use and to take on worksite
The Sateco innovation is in the form of a briefcase, composed of 3 sensors (load cell + Battery + radio module), a magnetic tablet (display + radio module + internet connection) and all associated connectivity.
A complete kit which allow to avoid any human intervention during reading sensors while make it possible to interact between details and dysfunction treatment.